Skip to Content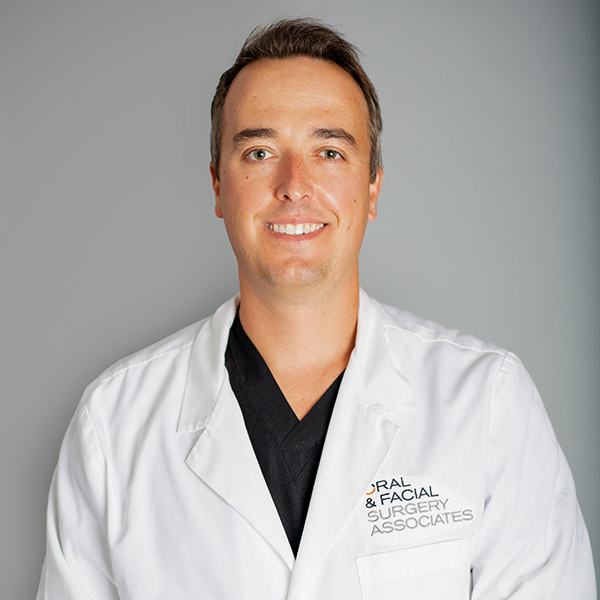 North Metro Atlanta Oral Surgeon
Meet Dr. Walker
Dr. Patrick Walker joined Oral & Facial Surgery Associates in July of 2013. Dr. Walker is a Georgia native who completed his residency training at Georgia Health Sciences University in Oral & Maxillofacial Surgery. Dr. Walker attended Mississippi State University where he studied Microbiology but then gained early acceptance to the Medical College of Georgia School of Dental Medicine at the end of his junior year. He earned his DMD from MCG in 2008 finishing at the top of his class. Following graduation, Dr. Walker completed a one-year internship in OMFS at MCG, before beginning the 4-year residency program.
As a board-certified surgeon, Dr. Walker enjoys full-scope oral and maxillofacial surgery, with special interest in advanced oral surgical procedures (impacted wisdom teeth, dental implants, and bone grafting), facial trauma, orthognathic surgery ( corrective jaw surgery), maxillofacial pathology and reconstructive surgery and general anesthesia.
Patrick and his wife Erin live in Suwanee with their two beautiful children, Abigail and Grady. He enjoys spending time with his family, playing tennis, landscaping, and taking his family to Disney World.
Take the First Step Towards a Beautiful, Healthy Smile