Skip to Content
Expert Oral Surgery Care
The practice of Oral & Maxillofacial Surgery is a specialty of dentistry and medicine requiring up to six years of additional training beyond the 4 years of dental school. The training takes place at most major medical centers throughout the country and includes training for outpatient office and hospital surgeries, inpatient hospital care, and anesthesia training. The scope of practice for an oral & maxillofacial surgeon includes expertise in the surgeries relating to the teeth, soft tissues of the mouth, soft tissues of the face, and facial skeleton. Therefore, common surgeries performed by an oral & maxillofacial surgeon include the procedures that you will read about on our web page.
We, as oral & maxillofacial surgeons, are in a unique position to assist persons suffering from these ailments. We communicate with your dental and/or medical providers to provide you the highest level of care regarding your oral surgical needs.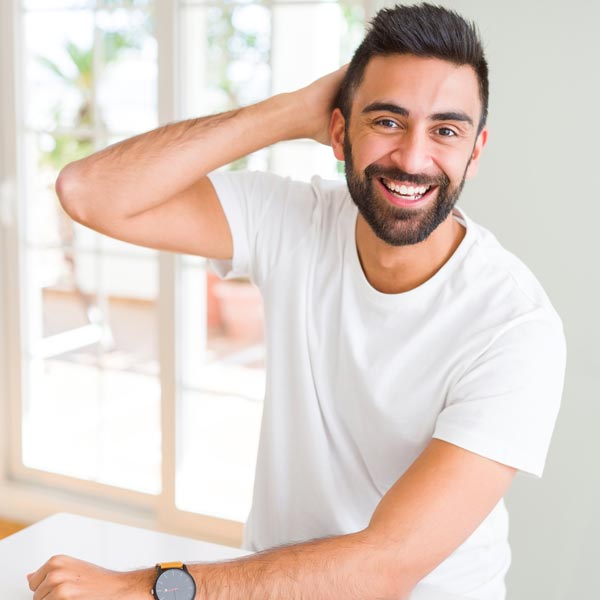 Board Certified Oral & Maxillofacial Surgeons
Dr. Jess A. Gardner, Dr. Sandeep V. Pathak and Dr. Patrick W. Walker are Board Certified Oral and Maxillofacial Surgeons with expertise in oral and maxillofacial surgery and treatments. We perform surgeries in our office and at Gwinnett Medical Center. We participate in many insurance plans.
Our Clinical Staff consists of trained assistants capable of helping to perform safe anesthetic services ranging from local anesthesia to general anesthesia within our state of the art office. Our staff is certified in emergency life support and undergo training and continuing Anesthesia Assisting Education on a regular basis to maintain their skills. Our patients are well cared for by our staff and are continuously monitored during and after surgery in our facility until they are ready to be discharged home. We also offer general anesthesia services within our facility as provided by a licensed Anesthesiologist, and services as well.
Trust Our Highly Trained Staff
Our Administrative Staff is well rounded and broadly trained in medical and dental health policies and procedures. Our insurance manager is a Certified Professional Coder. C.P.C., who keeps up-to-date with the latest insurance information and the current changes regarding healthcare policy. All our staff have many years of experience and are here to assist you.
The surgical staff at Oral Facial Surgical Associates are experienced, certified oral and maxillofacial surgical assistants, who assist in the administration of IV sedation and surgery. All staff are informed administrative personnel, well-versed in health and insurance policies, and are CPR certified.
Take the First Step Towards a Beautiful, Healthy Smile