Skip to Content
Sandeep Pathak, DMD, MD, FACS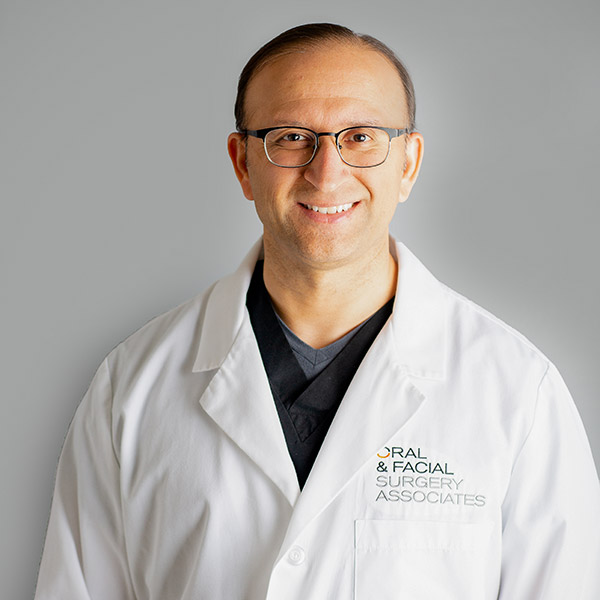 North Metro Atlanta Oral Surgeon
Meet Dr. Pathak
Dr. Pathak is a well-rounded oral & maxillofacial surgeon. He has a passion for the pursuit of excellence. He is methodical in his work to achieve quality results. "Dr. P", as he is commonly known, takes his work seriously, but also has a sense of humor and is always positive in the care of his patients. He has been able to apply these attributes to the successful and safe care of his patients.
He is a graduate of Tufts University School of Dental Medicine in 1999, where he earned honors, including the Robert O'Neil Scholarship in Oral & Maxillofacial Surgery. He was also inducted into the Omicron Kappa Upsilon Dental Honor Society. He went on to train at the Department of Oral & Maxillofacial Surgery at the University of Texas, Houston Health Science Center and completed the training in 2005. He also graduated from the University of Texas, Houston Medical School in 2003. He continues to keep his education current with various continuing education courses and seminars throughout the year.
Dr. Pathak is a board-certified Oral & Maxillofacial Surgeon by the American Board of Oral & Maxillofacial Surgery. He is a member of the American Association of Oral & Maxillofacial Surgeons and a Fellow of the American College of Surgeons. He is BLS (basic life support) & ACLS (advanced life cardiac life support) certified. He & his office staff are also well trained to perform a variety of office-based anesthesia.  He has been in practice with Oral & Facial Surgery Associates since moving to Georgia, with his wife & children, in 2005. He attends at the Gwinnett Medical Center to provide care for his patients and provide service in the specialty of maxillofacial surgery.
His surgical interests are varied & enjoys the breadth of the scope of oral & maxillofacial surgery. He particularly enjoys dental implant surgery, extraction of wisdom teeth, facial reconstruction (including corrective jaw surgery & facial trauma), and oral & maxillofacial pathology, anesthesia & facial aesthetic surgeries. He enjoys learning new techniques and employs new technology when necessary. His interests outside of medicine & dentistry include: spending time with his family & friends, traveling, playing various sports, playing guitar and photography. He especially enjoys time with his wife and 2 daughters!
Call our office today at Lawrenceville Office Phone Number 770-962-9515 to make an appointment.
Take the First Step Towards a Beautiful, Healthy Smile